Yesterday we attended the RE: WOMEN breakfast event discussing the economic drivers of well-being in the built environment.
There was a fantastic panel including Ann Marie Aguilar, Director of Operations at WELL, Edward Dixon, Sustainability Insights Director at Landsec, Cristina Gamboa, CEO at World Green Building Council, Matthew Webster, Head of Wellbeing & Futureproofing at British Land and Despina Katsikakis, Head of Occupier Business Performance at Cushman & Wakefield.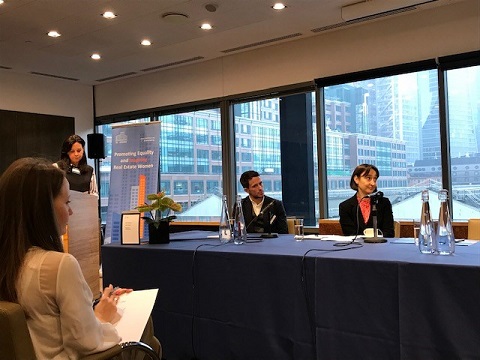 Cristina Gamboa discussed the World Green Building Council's campaign, "better places for people", which is active in 35 countries. The project is striving to increase the demand and supply of green buildings which are supportive of the health, wellbeing and productivity of the people within them. The office market is populating most of the campaign so far, but other sectors such as retail and residential are quickly starting to follow suit.
Edward Dixon discussed the mixed-use development design challenges of ensuring buildings are 'healthy'. The rising issues of climate change and pollution are widely publicised and the built environment has a responsibility to develop, manage and maintain assets in a sustainable manner.
Climate change is at the forefront of decisions encompassing a growing list of factors including the space used, energy performance, waste management, and an area increasing in importance; wellbeing performance.
Occupier sustainability strategies need to be developed to embrace the wellbeing movement and improve tenants physical and mental health. A business' success relies on the wellbeing of their people, so workplaces need to provide improved conditions to reduce employee health-related illnesses and ultimately, respond to the changing demands. Global occupiers are feeling the pressure from their employees and therefore, expecting more from their landlord.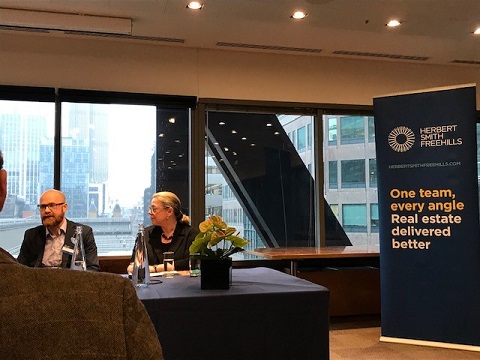 Going forwards, occupiers, developers and landlords will need to build stronger relationships. Occupiers are looking for an active relationship with their landlord and the rapidly growing shift towards wellbeing has meant landlords need to realign budgets to successfully retain and attract tenants. The panel suggested that landlords should be preparing for 90% of operational costs and time to be spent on people, and 10% on the building.
A building needs to support the stakeholders, users, occupiers, landlords, developers, communities and the planet. It is crucial businesses make changes now, as the strategies implemented are long-term movements which won't show results on day one. Changes are required to ensure landlords maintain, develop and enhance their reputation and build a sustainable future.
Investing in the public realm, creating communities and making work more enjoyable are the leading objectives to successfully design places that inspire and enable people to work their best. Landlords are striving to produce 'social buildings' which improve staff retention and well-being, which in turn, increase the asset value.