We're committed to creating workplaces that reflect the diverse communities we serve.
Getting recruitment right whilst promoting diverse and inclusive teams is one of the biggest challenges for any employer. It is about understanding and treating people as individuals and placing a positive value on those differences in the community and in the workplace. It's important for us to attract individuals from a wide range of backgrounds, as this enables us to source new talent and skills, empower our clients to achieve business goals, as well as:
Boost employee engagement & happiness
Improve employee retention
Drive innovation
Increase productivity
Achieve superior financial results
---
How do we support diversity?
Our executive and senior management team has a 70:30 female bias–this is something we are fiercely proud of.
We continue to support, build and leverage a diverse and inclusive environment to ensure all employees have the platform to personally develop and grow a successful career. This will allow us to successfully and innovatively grow the business whilst supporting and celebrating protected characteristics.
We also provide monthly education for the team in the form of presentations, webinars ,films and book sharing, so that we can continue to improve our understanding and commitment to equality.
---
Benefit from our diversity commitment
The commercial real estate market has traditionally been male dominated and in the current climate, we have a fantastic opportunity to counter this and deliver a talented, equal and diverse future workforce.
We are also active members of the Employers Network for Equality and Inclusion (ENEI) to inform and support us with the evolving nature of diversity and ensure we are developing in line with the ever-changing world.
In 2021, we were awarded the Silver Standard Talent Inclusion and Diversity Evaluation (TIDE) Mark by the Employers Network for Equality and Inclusion (ENEI),ranking#1 in the recruitment sector for Europe and the UK.
We deliver bespoke training, development and progression prospects and last year we promoted more than 70% of our team. We make certain the support, tools and resources needed to succeed are readily available.We strive to deliver the highest standards of employment practice and have been awarded the Investors in People Gold accreditation three times running–an accolade only 16% of Investors in People's worldwide community have achieved.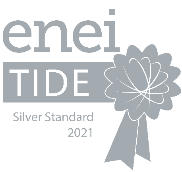 ---
Attracting a diverse candidate network
To reach the widest array of talented people, we ensure we have access to a diverse talent pool.
We achieve this through:
Gender coded job adverts
A"Women in Real Estate Spotlight" campaign on our website
Language capabilities to communicate across-geographies
Attendance and presentation at industry conferences supporting diversity
A candidate database representing over 40 nationalities
A robust hiring practice for both external and internal candidates with measures to eradicate internal bias
We want to give all our candidates the best opportunity to shine. If you require any adjustments to be made during the application and selection process, please contact us, including your name, the position that you are applying for, and the type of help required.