Last week, at the Asia-Pacific/World Annual General Assembly Conference and Exhibition in Hong Kong, Airports Council International (ACI) World launched two programmes designed to help airports promote service excellence and improve customer experience:
Airport Customer Experience Accreditation programme – which offers a common definition and framework for customer experience management
Airport Customer Experience Professional Designation Programme for airport employees.
Six airports contributed to the development of the programme and have been recognised as the first to be accredited: Abu Dhabi International Airport, Milan Malpensa Airport, Hong Kong International Airport, San Antonio International Airport, Sydney Airport, and Quito International Airport.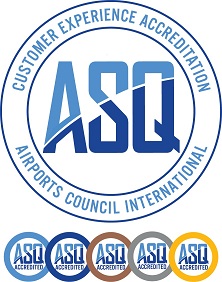 The successful completion of the course leads to the accreditation of Airport Customer Experience Specialist (ACES), which includes a re-accreditation requirement to ensure specialists are up-to-date with key changes and developments in the sector.
The introduction of these programmes clearly demonstrates the importance of the customer experience. Passengers are increasingly becoming more willing to travel to an airport further away from their local if the facilities can offer a better experience, this includes a range of considerations such as the retail offering, places to enjoy dinner and opportunities to engage with the latest technologies.
The increase in passengers has delivered massive opportunities to increase an airports asset value: more customers for concessionaires and airlines, increased revenue opportunities, future development prospects and reason to increase flight routes.
The customer experience programmes are a fantastic initiative to support airport development. The opportunities for growth are being driven by passenger volumes which is heavily influenced by the customer experience. If an airport can improve their experiential offering, reduce-wait time and diversify the tenant mix, passenger numbers will continue to increase, and the airport sector will continue to thrive.
Diversity and Customer Service Skills: The Talent Essentials in Airport Recruitment