Some of our recent activities include:
Mustard Tree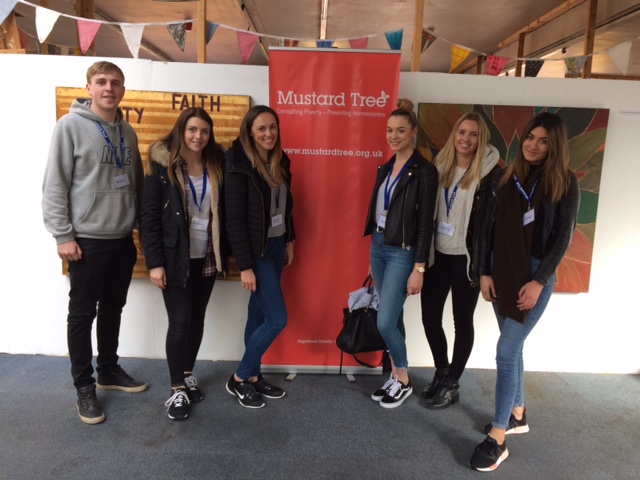 Mustard Tree was formed in 1994 and since has been striving to transform the lives of people in Greater Manchester who are trapped in poverty or homeless. They have a whole portfolio of work and support they provide to enable individuals to gain the skills and self-confidence they need to reach their full potential.
We volunteered for a day in their Manchester retail destination.
The morning was on the shop floor, working alongside their staff, volunteers and clients. We helped customers purchase furniture and clothes and also ran their food club scheme. This was a great opportunity for those needing support to choose the food they prefer, and to be able to purchase £15 worth of goods for just £2. In addition, they have a great team upstairs providing a freshly cooked lunch for all the individuals involved in the charity, which is delicious!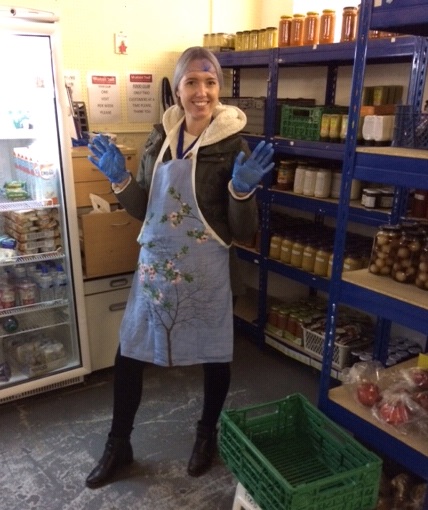 The afternoon was in the warehouse sorting through donations and pricing them. The entire Mustard Tree team has a fantastic, positive attitude and has done a brilliant job creating a colourful and welcoming community atmosphere.
We could see that the amount of support they are receiving from the public and local retail stores, including the Arndale Centre, is brilliant.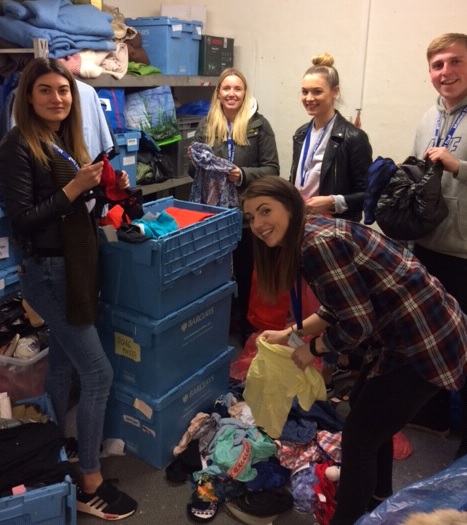 It was a great experience, really rewarding and informative. The work they are doing is really making a difference to Greater Manchester. But they need more! So if anyone has any old clothes, furniture, or anything that could be reused please contact them on +44 (0)161 228 7331
The Manchester Colour Run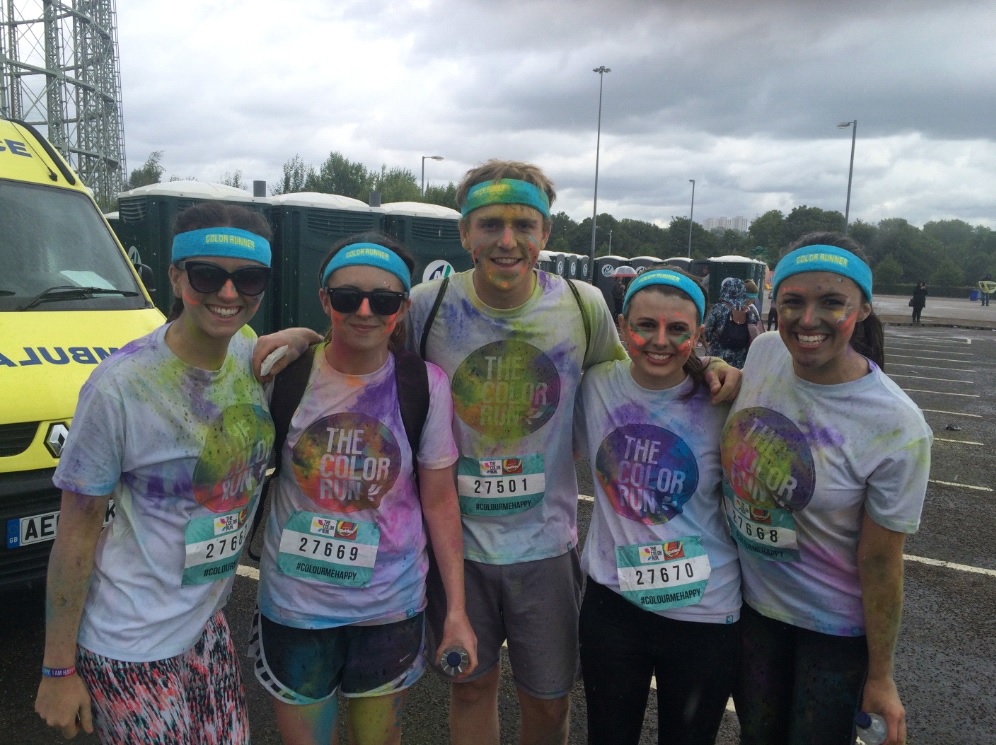 We took part in the 2017 Manchester Colour Run to raise money for the NSPCC. We really wanted to show our support for this enormously worthwhile charity. It was a really fun event that we enjoyed immensely and we're proud to have helped with the great event for a brilliant cause.
Children in Need, Red Nose Day & Breast Cancer Awareness
We strive to be involved in daily events throughout the year to support organisations and raise awareness, not only internally but using our following on social media to help build these organisation's profiles further.
For the annual Children in Need and Red Nose Day events, we organise a day of activities in order to raise as much money as possible. Last year we all donated to dress in casual clothes, we organised a bake sale for the offices within our building and ran games throughout the day. This not only resulted in a great office atmosphere, but we managed to raise a considerable sum for each cause.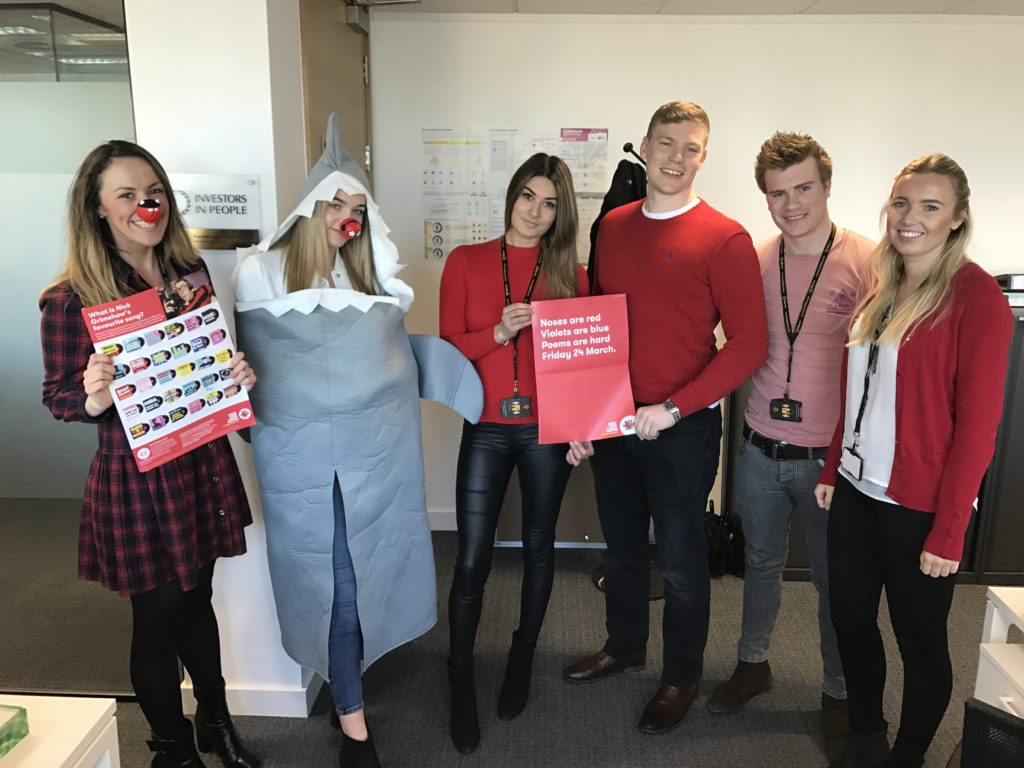 For Breast Cancer Awareness the entire Foundation team dressed in pink. We again ran a successful day of games and challenges in the office, allowing us to raise a substantial amount for the charity.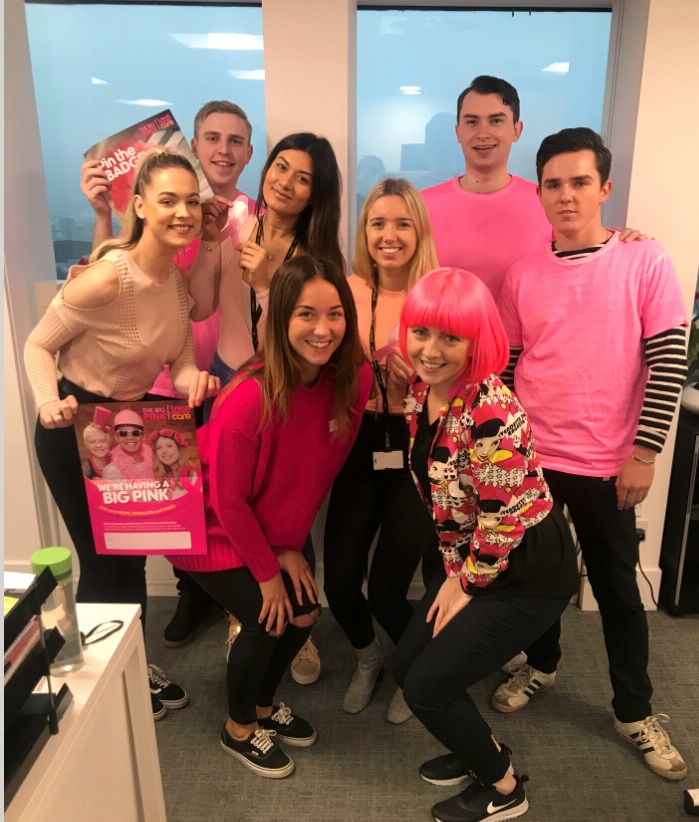 All employees are encouraged to nominate charities that they feel we should support and we will strive to do so where possible.