In one sentence, sum up the reasons why you joined Foundation Recruitment.
The idea of working for a small firm where you have direct correspondence to the owners really caught my attention, especially when you consider the wealth of experience they both have in the industry.
If you could invite anybody at all to your house for dinner, who would you choose and why?
Harry Kane, without a shadow of a doubt. This is a man who I first saw at the age of 17 for the England under 17s, then went on to attend his premiership debut away Newcastle in 2012. Since then he has gone on to be the premiership top goal scorer and expected to start for England at Euro 2016. He has risen from nowhere against all odds.
If your friends could describe you, what words would they use?
Personable. Talkative. Loyal.
If you had to cook your new colleagues a meal, what would be your signature dish?
Steak and sweet potato fries.
If you could travel anywhere, where would you go and why?
I recently returned from my a gap year, I travelled around the majority of Asia, Australasia and North America. However, if I could travel anywhere now it would be Antarctica, it's somewhere different and would be my seventh continent.
What areas will you be focusing on at Foundation Recruitment and what types of roles will you be recruiting for?
General Practice Surveying will be my focus, with the majority of my candidates based in London. In terms of the types of roles; Asset, Property and Development Managers will be my core focus.
What do you like about your job at Foundation Recruitment so far?
The emphasis on investment in human capital, something that I don't think would be as forthcoming anywhere else.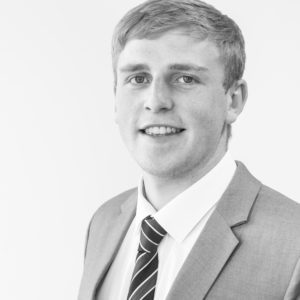 Resourcer, General Practice Surveying, Foundation Recruitment